EB SINAI Decorative Film Sheet Advantages
What is EB SINAI decorative film?
EB SINAI decorative film is a kind of polymer film, which can be laminte onto MDF board, plywood board, particle wood board, aluminum honeycomb board, PVC foam board and other flat plates.
Application: cabinet door panel, wardrobe door panel, bathroom cabinet, wall panel, ecological door, office furniture, commercial space,ETC.
Technology process: Using PUR laminte machine line laminte onto different substrate board.
What is EB curing technology?
Using the high-energy electron beam produced by the electron accelerator directly triggers the polymerization or cross-linking of the polymer resin.
What does EB SINAI film advantages have and its comprise ?

true color, anti scratch, anti-pollution, anti bacterial, anti-corrosion, thermal repair,Eco-friendly ,Anti- fingerprint, high hardness,stain resistance, 10 years anti yellowing.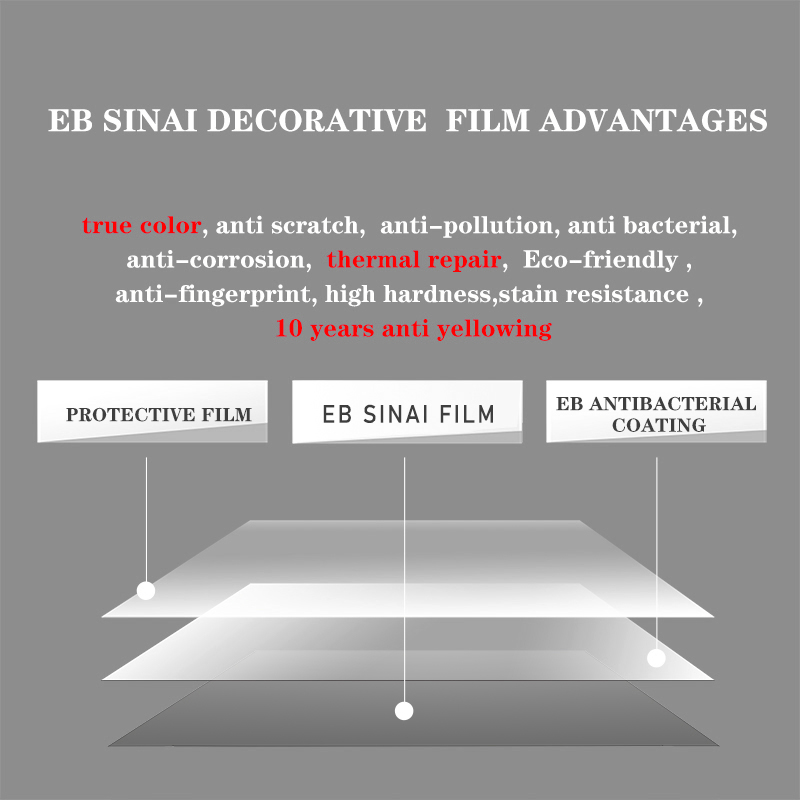 EB SINAI decorative film comprise.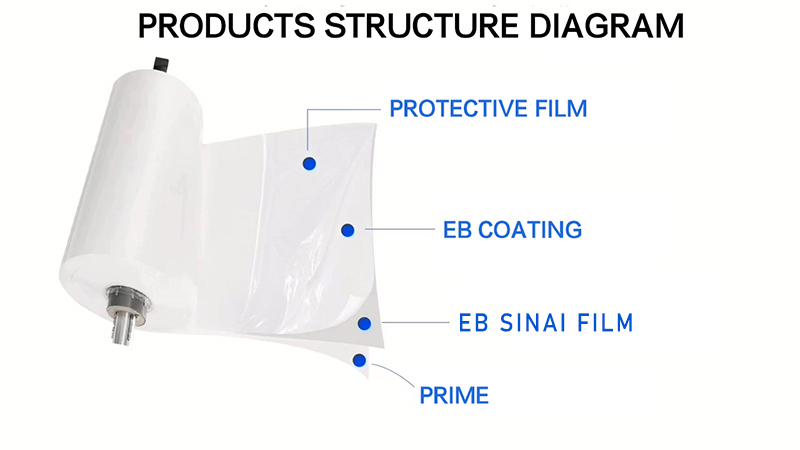 Get the latest price? We'll respond as soon as possible(within 12 hours)