Anti Fingerprint 0.8 Pure Color Scratch Resistance PETG sheet
Item code : EBPGC 117
Polymer sheet is a plastic resin of the polyester family that is used to make beverage, food and other liquid containers, as well as for some other thermoforming applications. PETG is a clear amorphous thermoplastic that can be injection molded or sheet extruded. It can be colored during processing.
APPLICATIONS
EB SINAI is used as a Midrange priced product between Acrylic & Polycarbonate. The clearity of PETG approcies that of Acrylic & Impact Resistance of Polycarbonate. Also is used in Signing, Glazing, POP Displays, etc.
EB SINAI

Guangdong

7 Days

1000 sheets one day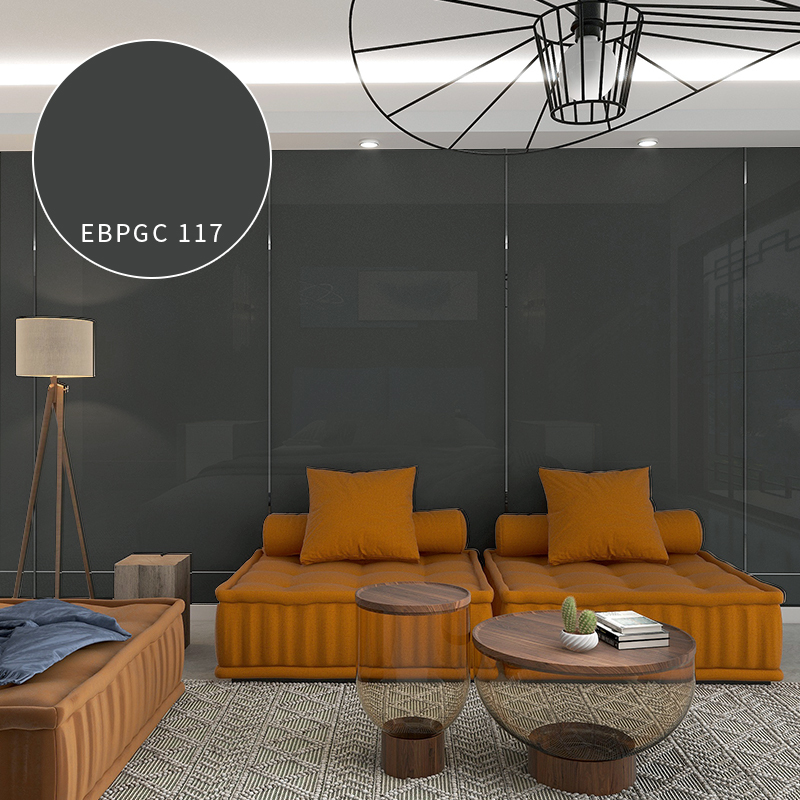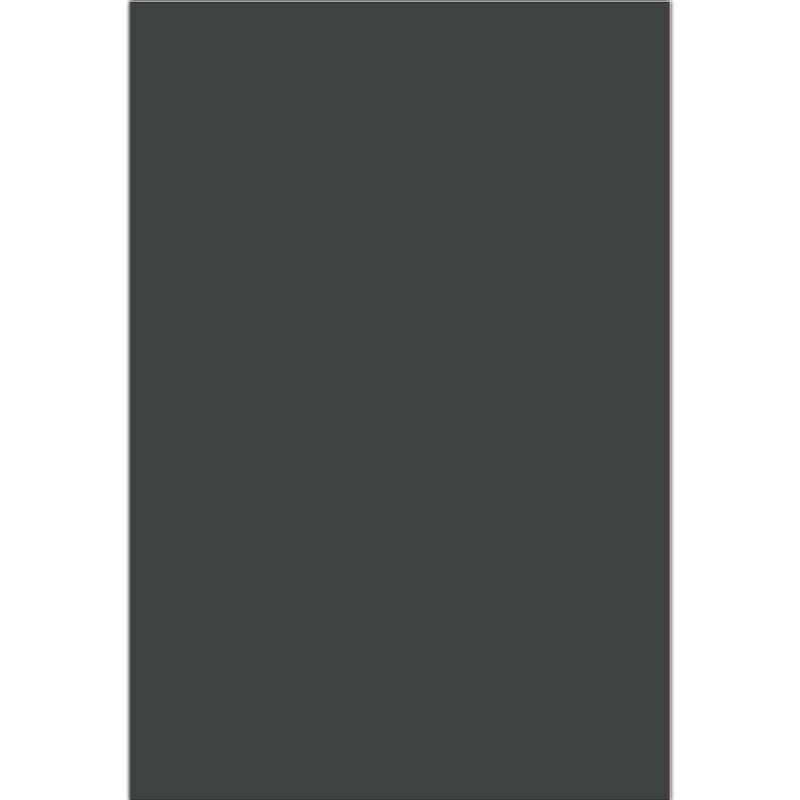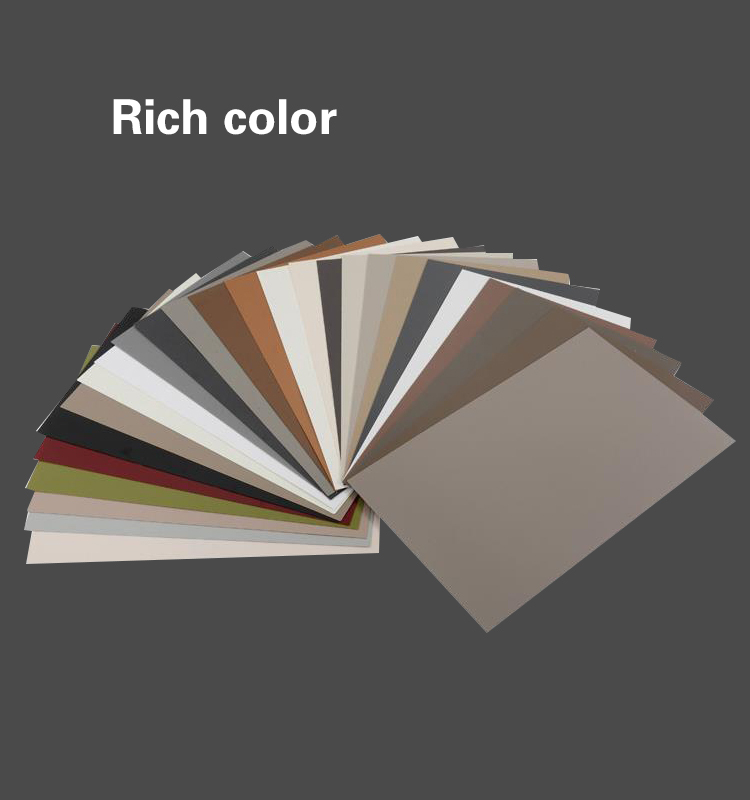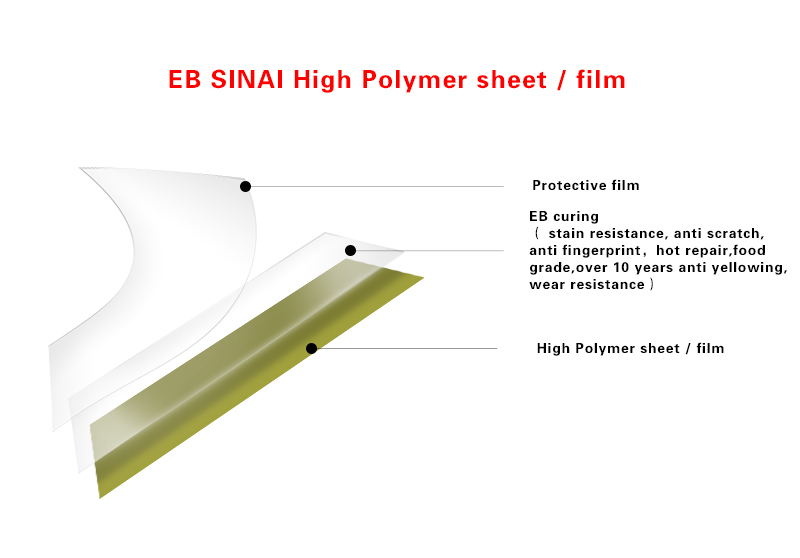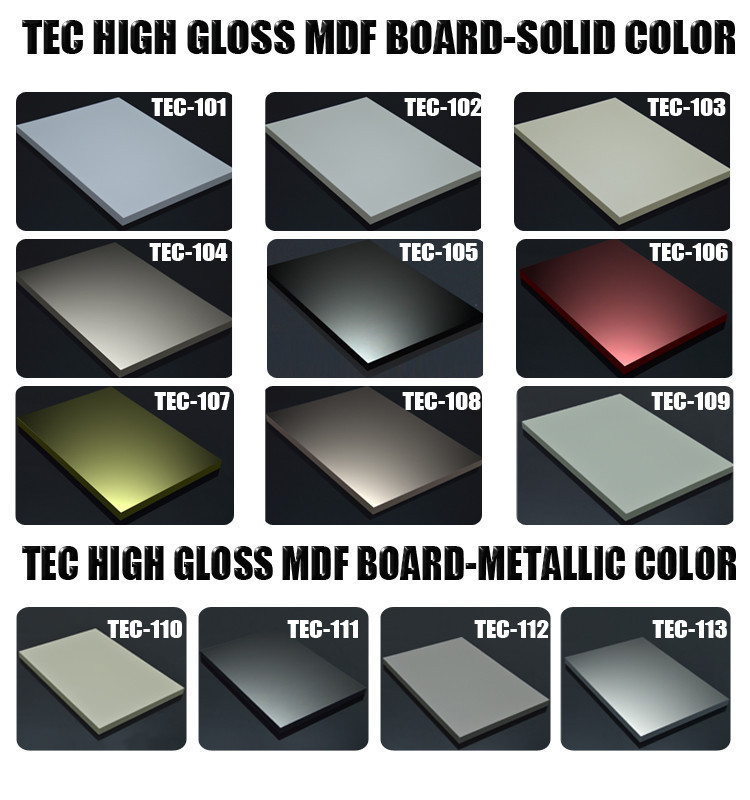 Dark Grey Color High Hardness Anti Scratch can be Hot Repair Stain Resistance High Gloss Stain Resistance Food Grade Easy to Clean Wear Resistance Eco- friendly 10 years Anti Yellowing EB SINAI Decorative Sheet.

Product specifications

1220*2440*0.8MM thickness.

MOQ

100 sheets.

EB SINAI Decorative Polymer Film Function and characteristics

1.Anti Scratch
2. Color stability
3.Food grade ,no bad smelling
4.High gloss mirror effect, very flat
5.Easy to cut, no edge crack

6.Durable for long life
7.High impact strength- no damage during process
8.Good weather resistance (even under 40 Celsius degree , it works)

9. excellent oil and chemical resistance,

10.over 10 years anti yellowing.

11: hot repair.

available base material:

MDF, plywood, particle board, PVC foam board,Acrylic board,Aluminum board

Applied field

Kitchen cabinets, wardrobe, bathroom cabinet, furniture panels, finished fronts for furniture and decorative products.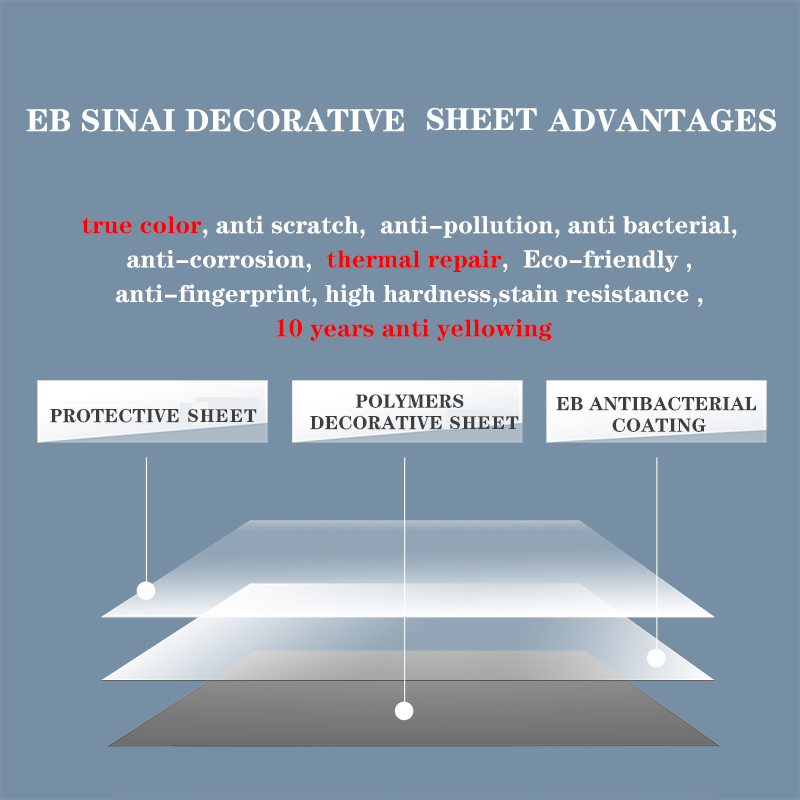 EB SINAI Decorative Sheet can be treated by excimer technology coating or EB coating technology .
EB SINAI Decorative Film with many colors and many advantages:

color stable, high hardness, super wear-resistant, anti-scratch, hot repair, 10 years anti yellowing , anti-fingerprint, Eco-friendly, heat resistance, resistance Pollution and burning resistance.
How process the EB SINAI Decorative Sheet onto substrate board :
Using PUR laminte machine line laminte the sheet onto substrate board.
EB SINAI Decorative sheet Application:
cabinet door panel, wardrobe door panel, bathroom cabinet, wall panel, ecological door, office furniture, commercial space,kitchen cabinets, ETC.
Get the latest price? We'll respond as soon as possible(within 12 hours)